JOIN THE ABACUS TEAM
At Abacus Technology, you'll find we're more interested in supporting career goals than just filling an empty position. We believe in hiring staff for a career and take a long-term view when it comes to relationships with our employees. In fact more than one-fifth of our employees have been with Abacus for over ten years!
Abacus Technology strives to offer an environment where employees can achieve success. Staff are assigned to projects based on client, business, and development needs. We strive for a balance between the client or project requirements and staff's skill sets and professional goals. As requirements evolve, we have processes to help place staff on new projects and discover new career opportunities.
Each day, we reap the rewards of enabling smart, talented people to achieve their goals while best serving the interests of our clients and our firm. That's why we only look for professionals who aren't afraid to roll up their sleeves, be innovative, and get to the business at hand.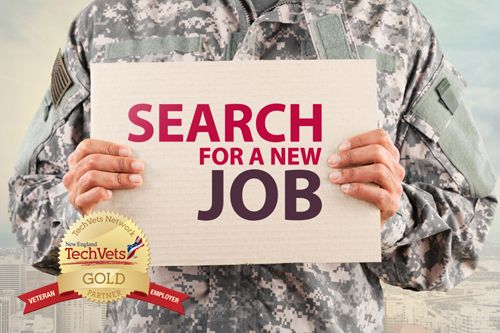 We recognize the unique skills and training US military veterans bring to the Abacus team.
Search all our current job openings to find jobs that suit your specific career interests. Each job description includes a link for applying and submitting your resume to us online. This delivery method is the fastest and most reliable way to be considered for any of our positions.
Once you apply, if your skills and experience are a match for us, our recruiters will contact you to assess your expertise and the potential fit between you and Abacus Technology.
Abacus Technology is an equal opportunity employer, offering competitive salary/benefit packages and technical training options as well as unlimited career growth potential. Current openings exist on an enterprise-wide basis in technical, programmatic, and corporate support fields.

If you are like most of our candidates – analytical, experienced and interested in making a difference —we can't wait to meet you! We want to help you to make the most of your interview opportunities. This is your chance to show us what you're all about and learn more about a career with Abacus Technology.
To prepare for your interview, get to know our firm through this site and other resources or speak with a recruiter. If you were referred by an Abacus Technology employee, talk to that individual about what it's like here and make contact with other employees who have a similar career path. Another option to is check out websites such as Glassdoor to see comments from current and former employees.
Our interview process evaluates your skills, thinking, and experience. You'll meet with other employees who will also give a cross-section view of Abacus Technology. In all, you can expect a multiple perspective interview and we'll help ensure you know what to expect at each stage of the interview process.
LEARN ABOUT THE CLEARANCE PROCESS
The best testaments to what life at Abacus is really like come from the people who are living it. Meet a few of our people and learn about them and their experiences at Abacus Technology.