Abacus is a premier provider of enterprise-wide IT services. We fully support end user computing and connectivity needs as well as cross domain information security in various classified and unclassified networking environments.
FEATURED SERVICES: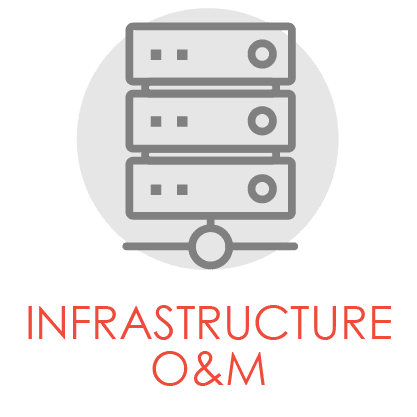 Abacus performs complete IT infrastructure architecture, installation, and management, support for continuous up-time services.
Data Center Managed Services

Interactive Service Catalog
Multi-tenant Housing & Hosting
IT/Cloud Strategy and Transformation
Environmental Monitoring & Load Balancing
Server Administration

Patch Management
Messaging, Directory & File Services
Virtualization
Storage Administration

Storage Area Network
Network Attached Storage
Database/System Administration
Asset Management

Inventory/Logistics Support
Configuration Control
Technology Refresh
Continuity of Operations Planning & Disaster Recovery (COOP/DR)
Cloud Computing
Led DOE legacy system transformation to Cloud SaaS, garnering recognition for client as Data Innovation of the Year.
Implemented ServiceNow, a cloud-based ITSM tool, as a SaaS offering for DOI.
Established Private Cloud proof of concept for IaaS and PaaS in a managed Data Center at NASA/KSC.
---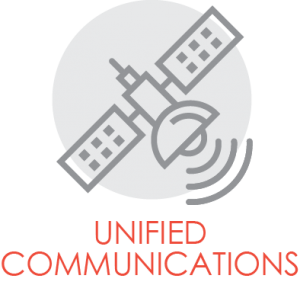 Abacus engineers and fully supports secure voice, video, and data networks over a highly scalable, and reliable telecommunications backbone.
Network Design, Engineering & Administration

Wired/Wireless
Classified/Unclassified
Secured/Non-Secured (e.g., SIPR, NIPR, DREN, JWICS)
Telephony O&M

Telephone Switch Systems
VoIP Technology Support
Inside/Outside Cable Plant Installation & Maintenance
Tactical Data Link Transmission/Display
Communication System O&M

Personal Wireless Systems
Satellite Communications
Public Address Systems
E911 Emergency Communications
Video Teleconferencing Systems
Space Launch Communications
Ground Based & Land Mobile Radio Systems
Global Positioning Systems
Abacus uses the Geo Trimble GIS service to record geospatial data on the location and physical attributes of repairs, modifications, and additions in cable plant installation pathways.
---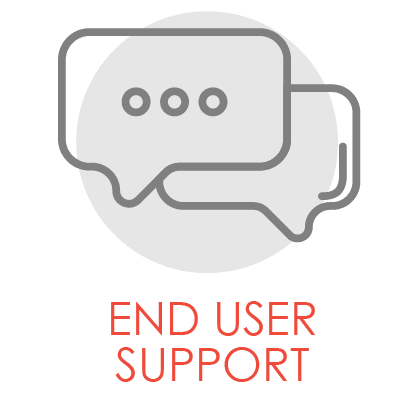 Abacus manages 24×7 call centers and provides responsive support (remote & hands-on) to maximize user services and productivity.
Remote Desktop Services/ VPN
Account Management/Provisioning Data Archive, Back-up & Restoration
Desk-side Support

HW/SW Installation, Configuration & Maintenance
System/Applications Management
Network Connectivity
Knowledge Management
Abacus maintains a robust database that serves as an enterprise-wide repository of FAQs and alerts for quick reference by help desk specialists in resolving end user trouble calls.
---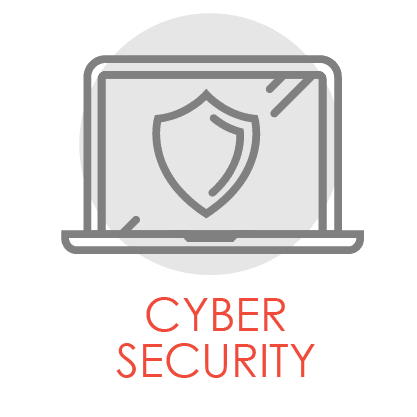 Abacus monitors operating networks and safeguards support systems against unauthorized access and other threats to proprietary data.
Information Assurance

Management Review/Compliance Audit
Qualitative/Quantitative Risk Analysis
Secure Communications

Cryptographic Support
Data Encryption
Certification & Accreditation/Assessment & Authorization
Incident Response/Remediation
Network Defense

Access Control/Boundary Protection
Vulnerability Assessment/ Countermeasures
Penetration Testing/ Intrusion Detection
Firewall Management
Risk Management Framework Support
Continuous Diagnostic Monitoring
Abacus supported DHS' pilot CDM program and installed sensors for remote network scanning and monitoring to identify, prioritize, and mitigate cyber risks at select agencies.
---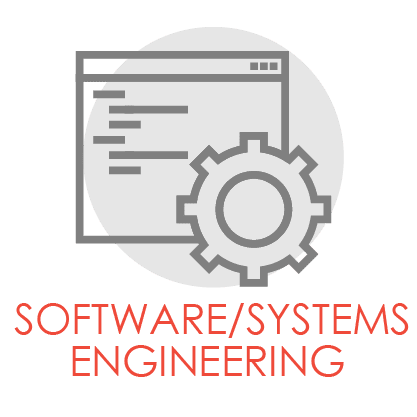 Abacus provides the full range of integrated processes for delivering optimized software and interoperable system solutions.
Life Cycle Management

Requirements Analysis
Capacity Planning
Design & Build
Data/Configuration Management
IV&V/Testing
Fielding & Sustainment
System Integration
Legacy System/Data
COTS Customization
SW Development/Maintenance/Modernization

Agile Scrum & Kanban
DevOps Methodologies
Web & Mobile Apps
Application Security/PKI
Performance Engineering
Technology Insertion
Mission Software Enhancement
Abacus developed a Weather Data Archive web application providing the NASA Kennedy Spaceport with new automated playback capability of cloud-to-ground lightning events over selected date and time intervals.