OVERVIEW
SeaPort-e is the Navy's electronic platform for acquiring support services in 22 functional areas including Engineering, Financial Management, and Program Management. The Navy Systems Commands (NAVSEA, NAVAIR, SPAWAR, NAVFAC, and NAVSUP), the Office of Naval Research, the United States Marine Corp, and the Defense Threat Reduction Agency (DTRA) compete their service requirements amongst SeaPort-e IDIQ multiple award contract holders.
SUPPORTED FUNCTIONAL AREAS
Research and Development Support
Engineering, System Engineering and Process Engineering Support
Modeling, Simulation, Stimulation, and Analysis Support
Prototyping, Pre-Production, Model-Making, and Fabrication Support
System Design Documentation and Technical Data Support
Software Engineering, Development, Programming, and Network Support
Reliability, Maintainability, and Availability (RM&A) Support
Human Factors, Performance, and Usability Engineering Support
System Safety Engineering Support
Configuration Management (CM) Support
Quality Assurance (QA) Support
Information System (IS) Development, Information Assurance (IA), and Information Technology (IT) Support
Inactivation and Disposal Support
Interoperability, Test and Evaluation, Trials Support
Measurement Facilities, Range, and Instrumentation Support
Logistics Support
Supply and Provisioning Support
Training Support
In-Service Engineering, Fleet Introduction, Installation and Checkout Support
Program Support
Functional and Administrative Support
Public Affairs and Multimedia Support
CONTRACT BENEFITS
For US Navy customers, procuring services through SeaPort-e is fast with easier to process solicitation documentation and requirements. Contracts issued through SeaPort-e are considered Task Orders (TO) and are governed by the terms and conditions of the awarded SeaPort-e Prime contract.
To initiate a contract, Navy customers identify what Zone the work is to be performed, create their standard solicitation package and upload through the SeaPort-e portal. Through the portal, the Task Order RFP is published for competition to those prime contractors qualified in the Zone where the work is to be performed. Prime contractors in that zone submit their proposals through the SeaPort-e portal for evaluation. The customer evaluates the proposals, and makes an award.
Significant benefits of using SeaPort-e:
Electronic Procurement — SeaPort-e procurements occur electronically through a single NAVSEA portal. Customers use their local Contracting Offices and Contracts Administrators to register and process procurement documents.
Fast Procurement Timelines — Procurements on SeaPort-e are streamlined, and Navy customers decide the procurement timeline.
Less Procurement Documentation — Standard contract clauses, terms and conditions, or solicitation data are covered by the all-encompassing SeaPort-e contract.
Flexibility — SeaPort-e contracts can be for large, complex, high value services, or to procure small dollar value procurements with small RFP packages.
ABACUS QUALITY ASSURANCE
Abacus Technology's Quality Assurance Program (QAP) is based on the philosophy of always being responsive to our customers – meeting and exceeding their expectations – and providing them with the very best products and services on-time and within budget. The cornerstone of our program is the belief that quality is not accidental, but rather a mind-set demonstrated by the firm's top executives and instilled among all professional staff members. Key elements of our QAP are as follows:
Assigning the right people to each job to ensure its success
Holding staff members accountable for the quality of their work
Motivating employees to "go the extra mile" for our clients
Maintaining a work environment that fosters continuous process improvement
Taking nothing for granted; constantly measuring our progress and performance
Listening to our clients and quickly addressing any issues or concerns.
QUALITY ASSURANCE SURVEILLANCE PLAN/PERFORMANCE METRICS
For Seaport-e tasks, we will also implement a formal Quality Assurance Surveillance Plan (QASP) and dedicate the resources necessary to effectively and systematically evaluate overall performance at established project milestones. Performance metrics will be defined to ensure that quality service is always being delivered, including:
Personnel Management – to measure our ability to provide fully-qualified personnel in response to changing situations and short term projects as well as select, retain, support, and replace personnel as needed to meet task requirements.
Technical Performance Management – to measure the acceptability of/satisfaction with our work products and services in terms of content, contribution, usability, and level of support provided. These measures will be tailored to the deliverable items specified by the task requirements.
Schedule Management – to measure the timeliness of our deliverables, monthly progress reports, technical briefings, presentations, and other critical activities in accordance with the integrated master plan for all project tasks.
Cost Management – to measure our ability to forecast, track, and control labor and non-labor costs (e.g., planned vs. actual, burn rates) and to introduce cost-saving measures.

Abacus Technology's efforts in these areas are buoyed by best practices and lessons learned from many years of hands-on experience with the Software Engineering Institute's Capability Maturity Model Integration (SEI CMMI) and ISO Certification processes.
QUALITY MANAGEMENT BOARD
Abacus also conducts periodic Seaport-e Program Reviews by our in-house Quality Management Board. This Board is chaired by the President of Abacus Technology with our Senior Vice President and Contracts/Legal Advisor as standing members, and be supported by select subject matter experts as required. The Board provides executive level visibility into ongoing projects and corporate function assistance when necessary. Each review will cover the following key criteria: Customer satisfaction, budget maintenance, schedule adherence, technical innovation, contract compliance, and staff productivity. NAVSEA management staff will be invited to participate in these reviews as appropriate.
ABACUS-EXCLUSIVE TEAM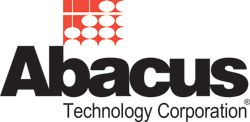 ABACUS TECHNOLOGY
Role: Prime Contractor. Overall Program Management; Engineering Process Support; System Design Documentation; Network O&M; RM&A; System Safety; CM Support; QA Support; IS/IA/IT; Acquisition Logistics; Supply & Provisioning; Training; Public Affairs and Multi-media.
Special Strengths: Proven program management processes, 30 years of information technology consulting; Microsoft Certified Gold Partner; ISO 9001, ISO 20000, and CMMI Level 3 certified.
Company Overview: Founded in 1983 as a minority-owned business. Headquartered in Chevy Chase, MD with eight project offices across the US and in Saudi Arabia. More than 30 percent of 800 employees hold a security clearance at Secret or above. Employs ITIL, CISSP, PMP, and Six Sigma certified staff as well as Microsoft and Cisco system/network engineers.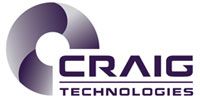 CRAIG TECHNOLOGIES
Role: Subcontractor. Lead Prototyping and Fabrication; Inactivation and Disposal Support; Measurement and Instrumentation; Training. Support R&D; SW Systems Engineering; IT/IA Support; Test and Evaluation; Integrated Logistics; Technical Data; RM&A; Performance Engineering; CM/QA Support; T&E; Modeling and Simulation; Program Admin; Public Affairs.
Special Strengths: Demonstrated ability to engineer, design, prototype, and test mission-critical systems. Dedicated Manufacturing, Maintenance, Repair, and Overhaul (M/MRO) capabilities.
Company Overview: Founded in 1999 and headquartered in Cape Canaveral, FL. Employs more than 375 highly skilled personnel in 20 states and the District of Columbia. Provides multi-disciplinary IT services, precision machining, and avionics courseware Avionics in support of many Federal, State, and Local Governments and various commercial customers.

DKW COMMUNICATION INC.
Role: Subcontractor. Lead R&D Support; SW Engineering; Interoperability Testing. Support System Engineering and Design; RM&A; CM Support; Supply Logistics; Training; Fleet and Functional Support.
Special Strengths: Software Systems Engineering based on CMMI Level 2 best practices. Holds three Small Business Pillar contracts with Navy SPAWAR Charleston for Business and Force Support; Cyber operations; and Transport and Computing Infrastructure.
Company Overview: Founded in 2001 and Headquartered in Washington DC. Serves the Federal marketplace including the Navy, Army, Air Force, and DISA plus Intelligence Community components such as NSA, CIA, and INSCOM. Supports development of enterprise IT/IA solutions from design through deployment using a structured, disciplined set of proven database system applications, software engineering processes, and life cycle maintenance techniques.

GLOBAL TECHNICAL SERVICES
Role: Subcontractor. Lead Modeling and Simulation; Administrative Services. Support Engineering, Design Documentation; Programming and Network Support; RM&A; CM Support; IT Services; Logistics; Provisioning; Training; Program Support.
Special Strengths: Tier I, II, and III Help Desk Support.
Company Overview: Founded in 2011 and owned by Bering Straits, an Alaska Native Regional Corporation. An SBA 8(a) certified contractor whose primary customers are DoD and DLA supplying SW configuration management, VTC, and network administration O&M.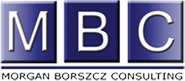 MBC CONSULTING
Role: Subcontractor. Lead Human Factors and Safety Engineering; Fleet Installation and Checkout. Support R&D; Modeling and Simulation; System Design and Data Management; Network Operations; RM&A; CM/QA Support; IA/IT Support; Supply Chain Logistics; Training; Administrative Program Support; Public Affairs.
Special Strengths: Deep experience in delivering Business Strategy and Transformation.
Company Overview: Founded in 2001 and headquartered in Arlington, VA. Focus on delivering adaptable solutions at market leading affordability. Key customers include the US Navy and Air Force, DHS, USAID, and the State Department. Core support services include Organizational Change Management, Security Cooperation, Financial Management, Enterprise Architecture, Application Performance Management, and Capacity Development.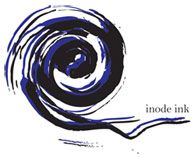 INODE INK
Role: Subcontractor. Lead Technical Data and Program Support. Support Engineering; System Design; Network Support; Information System Technology Support
Special Strengths: Focused on designing and implementing enterprise data storage solutions without ties to specific vendor offerings; able to provide unbiased system services utilizing any/all of the leading OEMS such as NetApp, VMware, Cisco, Nutanix, and Dell.
Company Overview: Founded in 2007 and headquartered in Broomfield, CO. Certified 8(a) advisor to DoD specializing in analyzing and supporting IT infrastructures that store, protect, and provide continuous access to information. Innovative solutions and flexible support capabilities span cloud computing, virtual desktop infrastructure (VDI), storage area networks (SAN), and network-attached storage (NAS) as well as email and database system initiatives using industry-leading HW/SW.
CONTRACT DETAILS
| | | | |
| --- | --- | --- | --- |
| Contracting Agency: | US Navy | Period of Performance: | April 2015 - April 2019 |
| Contract Number: | N00178-15-D-8057 | Ceiling: | $5.28B |
| Contract Type: | IDIQ | Task Order Types: | FFP, CPFF, Cost Reimbursable ODCs |
| Prime or Subcontract: | Prime | Task Orders: | None to Date |
FOR MORE INFORMATION
For information about the SeaPort-e contract, visit the U.S. Navy website at: http://www.seaport.navy.mil/